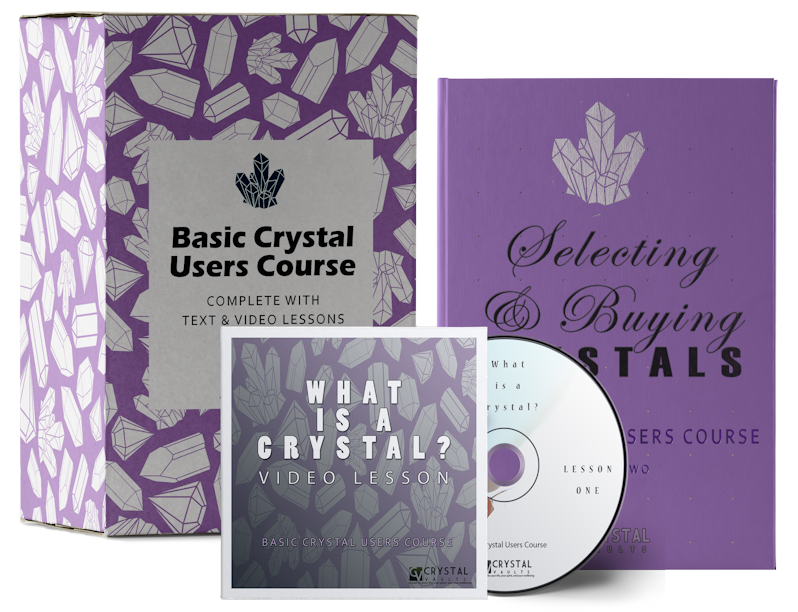 What is the Basic Crystal Users Course?
The Basic Crystal Users Course is designed to allow anyone to learn how to buy, prepare, and use crystals for many purposes. It is a foundation course – a place to begin. It assumes you have no real knowledge of crystals and are curious about how they can help you in your life. In this course, we will make understanding and using crystals easy for everyone. We are all from this planet, and we all have the ability to use the crystals and stones to better our lives.
Click above to watch a short video about the course.
What Do I Need to Know?
You may know nothing about crystals. Then you are in the right place. This series of lessons that constitutes the Basic Crystal Users Course is designed such that no prior knowledge is required. We will start at the beginning, explain everything as we go and not use jargon or strange vocabulary. We will explain and illustrate things so you can easily follow along and build your knowledge and abilities.
What Will I Learn?
When you complete this course, you will be well on your way to being able to effect changes in your life that will give you control over your life, fortune, happiness, and your very destiny. You will understand the basics of crystals and their many uses. Then, you will be able to understand how to use crystals, grids, the techniques of Astrology, Feng Shui, Tarot cards, the I Ching, pendulums, and other metaphysical elements to optimize your crystals' potency and effectiveness.
You will also know what crystals can do and how to use them for your goals and needs. This course will prepare you to truly find the means to the desires you have for your health, your feelings about yourself and others, and your future happiness and health.
Can I Become Certified?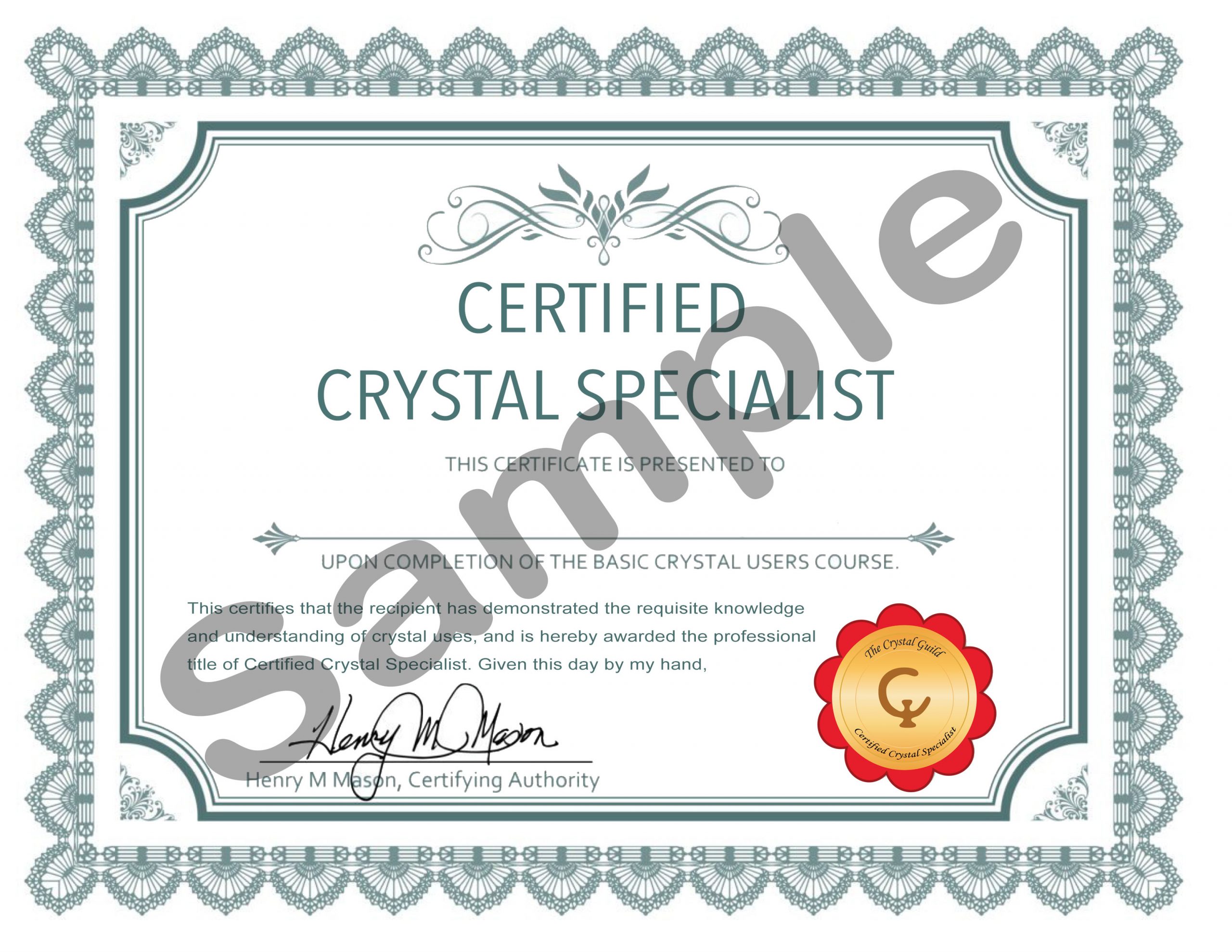 Once you've completed the Basic Crystal Users Course, you will be fully prepared to take the Certified Crystal Specialist Exam. This exam is a 25 question multiple choice test taken from the Basic Crystal Users Course and become certified as a Certified Crystal Specialist and to be entitled to add the letters, CCS after your name.
The exam is an open book, untimed examination. You can log in and out as you have time. The passing grade is 70%. There is really no reason not to pass because all the questions come from the course and the transcripts of every video have been provided for you. So you can look up the answers.
Now some may say that defeats the purpose of a test, but it does not. We have a library of hundreds of crystal books, and we use them daily.
How Much does this Course Cost?
The complete Basic Crystal Users Course is currently $499.
With your purchase, you will gain access to all course material, including videos and transcripts, for exactly one year. You will also then be qualified to take the Crystal Specialist exam and become certified.
We have partnered up with the Crystal Inner Circle to offer the entire Basic Crystal Users course absolutely FREE to all of their members. The course is located inside of the Crystal Academy which is part of the Crystal Inner Circle. Please click here if you'd like to read more information about our partnership.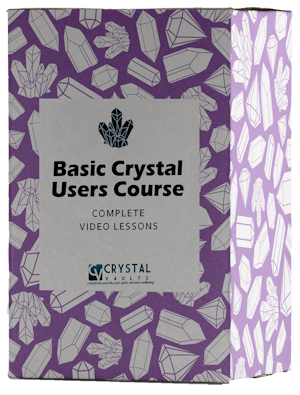 start your crystal education journey now…