The certification of crystal expertise is made on seven levels. The certification is conducted primarily by written examination: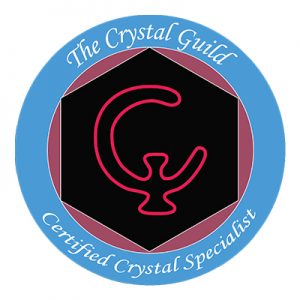 Certified Crystal Specialist
Demonstrate knowledge of crystal healing basics, crystal color uses, basic grid design, basic elixirs, and basics of cleansing crystals. Complete CCS examination.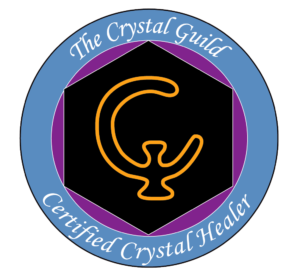 Certified Crystal Healer
Understand the effects of kindness, the power of intentions, the use of healing rituals, appropriate healing environments, effects of the Moon's travels and phases, the healing energies of crystal lattices, earth energy of chemical composition and color rays, cleansing crystals with the four elements, the effects of chakra imbalances, methods of chakra balancing, crystal layouts based on sacred geometry, and healing with talismans and amulets.  Pass the CCH examination.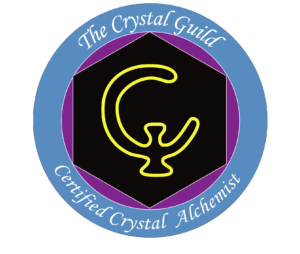 Certified Crystal Alchemist
Demonstrate the ability to make and use crystal essences, crystal elixirs, herbs, and crystal aromatherapy. Demonstrate the use of the Crystal Alchemist Handbook. Satisfactorily complete the CCA examination.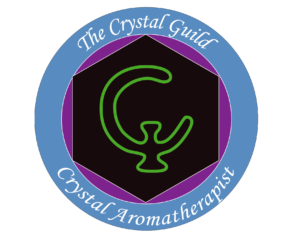 Certified Crystal Aromatherapist
Demonstrate the knowledge of the using aromatherapy with your crystal healing and the ability to make crystal aromatherapy mixtures. Crystal Aromatherapist certification is earned upon completion of the course and submission of a page from your personal course handbook.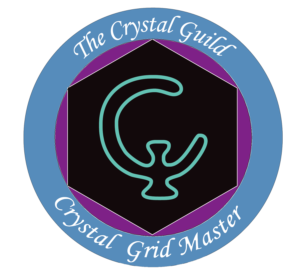 Crystal Grid Master
Demonstrate an ability to make and use crystal grids. There are two courses to complete. The Basic Grid Course, and the Crystal Grid Master Course.   Complete the CGM examination satisfactorily.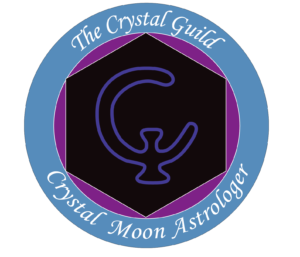 Crystal Moon Astrologer
Demonstrate the knowledge of Crystal Moon Astrology. Demonstrate the ability to provide astrology readings and crystal recommendations to both those with and without birth charts. Demonstrate an understanding of moon phases, moon signs, the Mansions of the Moon, and the effects of moonrise on the effects of the Universal Life Force. Complete the Crystal Moon Astrologer examination successfully.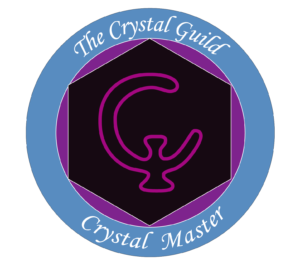 Crystal Master
Earn the certification of Crystal Specialist, Crystal Healer, Crystal Alchemist, Crystal Aromatherapist, Crystal Grid Master, and Crystal Moon Astrologer. Once completed, you will be certified as a Crystal Master of the Crystal Guild.
Crystal Masters are recognized crystal experts worldwide. Here at the Crystal Guild, they can continue their studies. Crystal Master courses extend the knowledge and abilities of Crystal Masters. These advanced studies include Crystal Master Herbalist, Crystal Candle Magician, and more.  
If you have completed the six levels of accreditation.  Then send an email to support@crystalguild.org and we will send your crystal master certificate and explain to you the options for further study.