On this page, you will find our current crystal courses. Some courses are offered year-round while others are only taught for a few months during the year. Each course requires you to pass an open book examination in order to receive your certification unless otherwise noted. Come back here and check from time to time to see what courses are currently being offered.
The Basic Crystal Users Course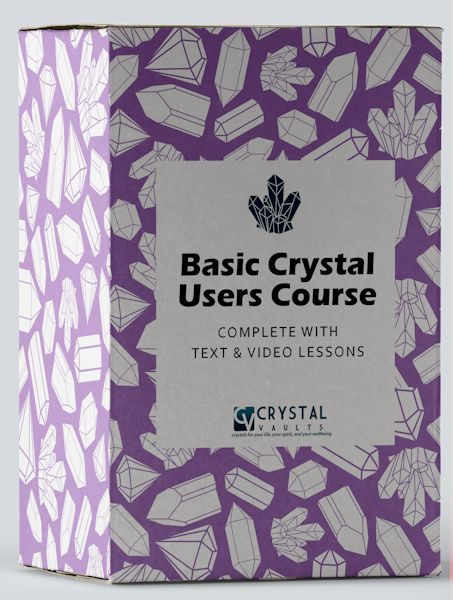 The Basic Crystal Users Course is designed to allow anyone to learn how to buy, prepare, and use crystals for many purposes. It is a foundation course – a place to begin. It assumes you have no real knowledge of crystals and are curious about how they can help you in your life. In this course, we will make understanding and using crystals easy for everyone. We are all from this planet, and we all have the ability to use the crystals and stones to better our lives.
If you would like to understand how to use crystals to improve your life, your spirit, and your wellbeing you are in the right place. If you want to finally have a way to control your life and set your own destiny, you are in the right place. If you are confused by the many courses, seminars, Web sites, books, and videos about crystals, you are in the right place. We know the world of crystals can be difficult to understand and we are here to change that for you.
The videos and transcripts in the Basic Crystal Users Course will prepare you to take the exam in order to become a Certified Crystal Specialist.
Certified Crystal Healer Course
The Certified Crystal Healer Course is an all-new, on-demand, mobile device ready course developed by Hank Mason, author of the Certified Crystal Specialist Course, Llewellyn author, and founder of the Crystal Vaults, home of the Crystal Metaphysical Encyclopedia serving 11 million visitors annually. It is a complete course in crystal healing that will prepare you to take the Certified Crystal Healer examination (and you are guaranteed to pass!!)
You can now become a Certified Crystal Healer in 5 minutes per day and complete the entire course in just 10 weeks. This all-new, state-of-the-art program is now available to you straight from Crystal Vaults. And… there is nothing to download, no DVDs, no complex forms or booklets to wade through. There is no schedule, no meetings, no long-winded seminars, no hassles.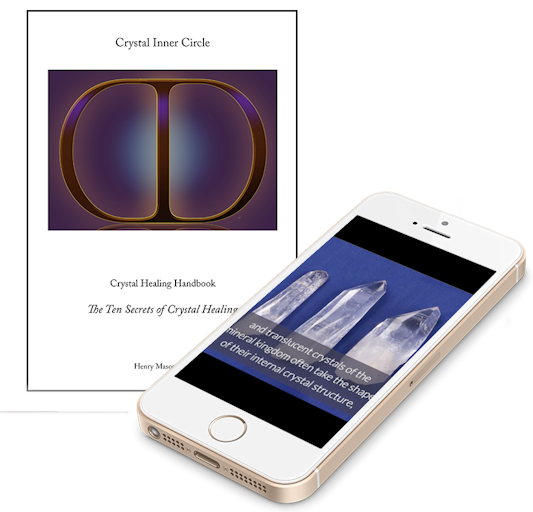 The Magic of Crystal Alchemy Course
This course is one of our most unique and in-demand courses, "A Course in the Magic of Crystal Alchemy. Building Bliss; the Life-Village of your Dreams". Now anyone can easily master the basics of magical Crystal Alchemy!
You'll learn how to make powerful elixirs, essences, talismans, amulets, mindfulness and meditation aids, Zodiac power medallions, potent aromatherapy mixtures, and much more easily and safely. You will also learn how to incorporate what you create into the products you use daily, opening a whole new world for you. And you can do so in your own home with little expense.
This course teaches you exactly how to extract, combine, and use the essences – the fundamental cosmic components of the crystal kingdom – for an incredible variety of purposes to significantly gain control over your life and destiny. It will show you how to align the energy of the Cosmos with your desires and needs using the essential energy of crystals in your everyday products and in your life.
Certified Crystal Aromatherapist Course
Learn to "paint" with the aroma and energies of essential oils and crystals in this new course. Just as any art can create environments, moods, and feeling, Crystal Aromatherapy can shape your environment, create the feelings you need, and bring Mother Nature's bounty to your life and spirit. This self-paced, enjoyable, and unique course will help you gain the wisdom, experience, knowledge, and self-confidence to be a highly effective crystal aromatherapist. it is quite unlike any other course.
We know that typically aromatherapy classes are difficult as there are hundreds of essential oils. Learning these hundreds of oils and how each of them affects all the systems of the human body is quite a study. This class is not that at all. Crystal Aromatherapy first ensures you are working with safe oils and safe dilutions, then proceeds to deal with issues of the Spirit, not the body.
This course is taught with written, illustrated guided lessons over a 9-week period. You can start at any time and take as long as you wish. You have access to the material forever.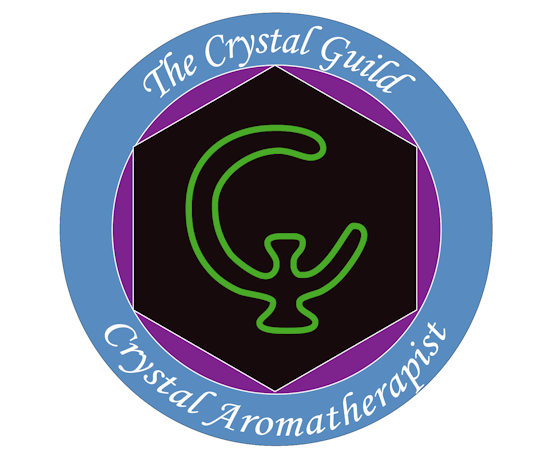 Basic Crystal Grid Course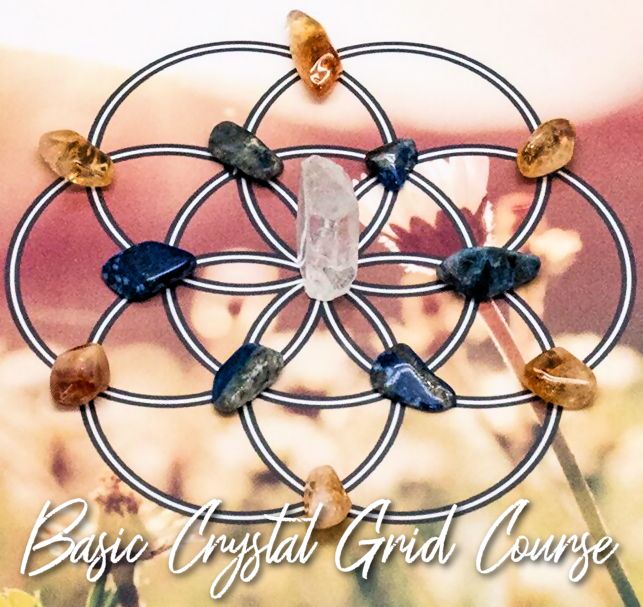 This introductory course will show you that when crystals are arranged properly on a well-designed grid, their energies are combined, magnified, and reinforced. Combining the energies of different crystals allows for the creation of crystal grids to be made and used for virtually any purpose.
Using crystal grids effectively will allow you to combine the power of the healing and spiritual energies of crystals. Crystal grids will greatly expand the effectiveness of crystals by combining their energies.
This course is written and delivered by Henry Mason, the leading expert on crystal grids. He is also the author of the best selling book on crystal grids, "Crystal Grids: How to Combine & Focus Crystal Energies to Enhance Your Life".
Crystal Grid Master Course
 Crystal Grid Master Course
 The Crystal Grid Master Course, is the second 20 lessons that follow on from the Basic Crystal Grid Course and leads to certification as a Crystal Grid Master.
Note: Since this course continues from the previous lessons in the Basic Crystal Grid Course, that course is a prerequisite for this course.
Please note: This advanced course will show you new ways to select and use crystals on grids. Combining the energies of different crystals allows for the creation of crystal grids to be made and used for virtually any purpose.
In this advanced course, you will learn how to use the Lattice Energy of crystals to get the exact energy you need. You will then learn how to go even further and use the Earth Energy of crystals that are derived from their chemical family to select just the right ones for a grid.  Then you will cover some fascinating and interesting advanced grid topic.  At the completion of this course and the basic grid course you will be prepared to test for the Crystal Grid Master certification here at the Crystal Guild.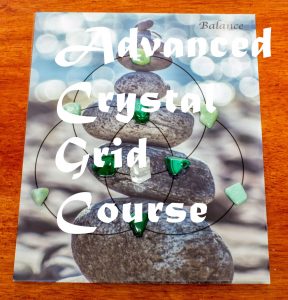 Crystal Moon Astrology Course
Your content goes here. Edit or remove this text inline or in the module Content settings. You can also style every aspect of this content in the module Design settings and even apply custom CSS to this text in the module Advanced settings.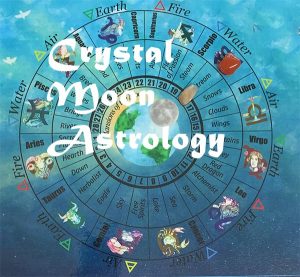 Astrology can be very intimidating. The vocabulary is difficult to master, the concepts are esoteric, and the myriad of schools of astrology make even basic understanding a problem for almost all of us.  And astrologers are expensive.  
Maybe you have had a birth chart made. The are free now on a number of Web sites. If youwere like me, looking at it was sort of like a pig looking at a wrist watch: interesting, but  unfathomable. Most of us got about that far, put it in a drawer, then just occasionally turn to a daily horoscope for our Sun Sign and call it a day.
 But wait!
There is a very popular part of astrology called Moon Astrology.  It recognizes the simple fact that when the Moon is above the horizon it has about a million times more astrological effect one us than all the other planets combined.  It is like a giant searchlight in your backyard shining in your window compared to the other planets being like flashlights in some small village in China.  it really doesn't matter where those flashlights are or in which village, the searchlight simply overpowers them.   So when the Moon is below the horizon, traditional sun based astrology is effective and it matters where the planets are in their houses compared to your birth chart.  When the moon is above the horizon, it simply dominates the sky and the astrological effects.  What we need to know is what effect it is having.  Crystal Moon Astrology teaches us that, and it turns out to be remarkably easy to use.